How to Check TDS Credit
Step 1 – Go to https://incometaxindiaefiling.gov.in/e-Filing/UserLogin/LoginHome.html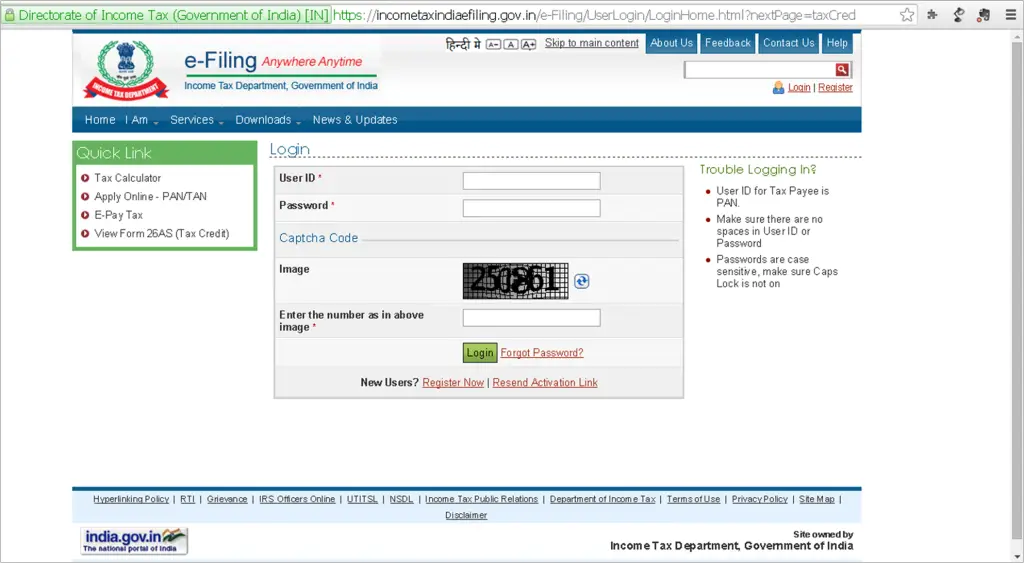 Step 2 – Enter the login details. If you haven't registered you PAN number then you can register yourself via https://incometaxindiaefiling.gov.in/e-Filing/Registration/RegistrationHome.html
Step 3 – Once you successfully logged in, then select View Form 26AS (Tax Credit) under My Account option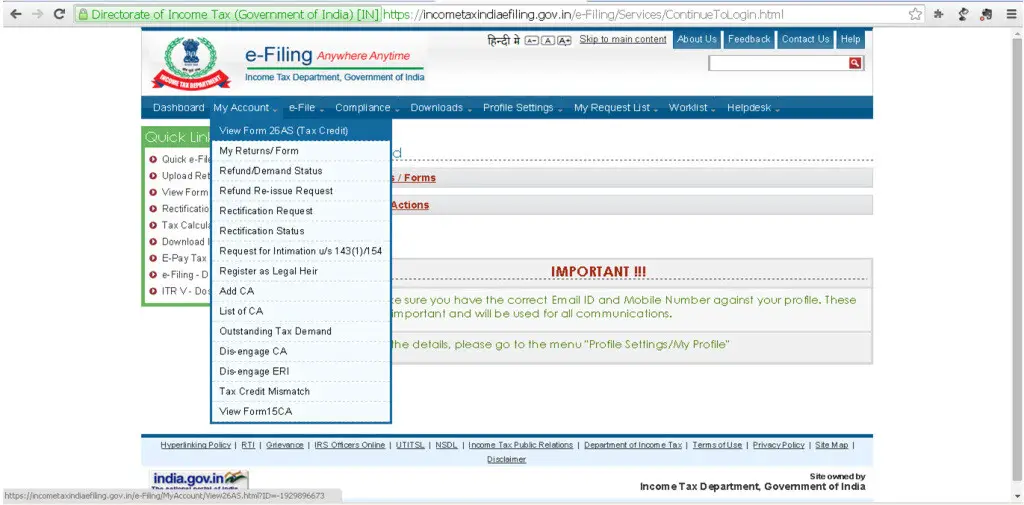 Step 4 – The website will then ask for confirmation which you should Confirm.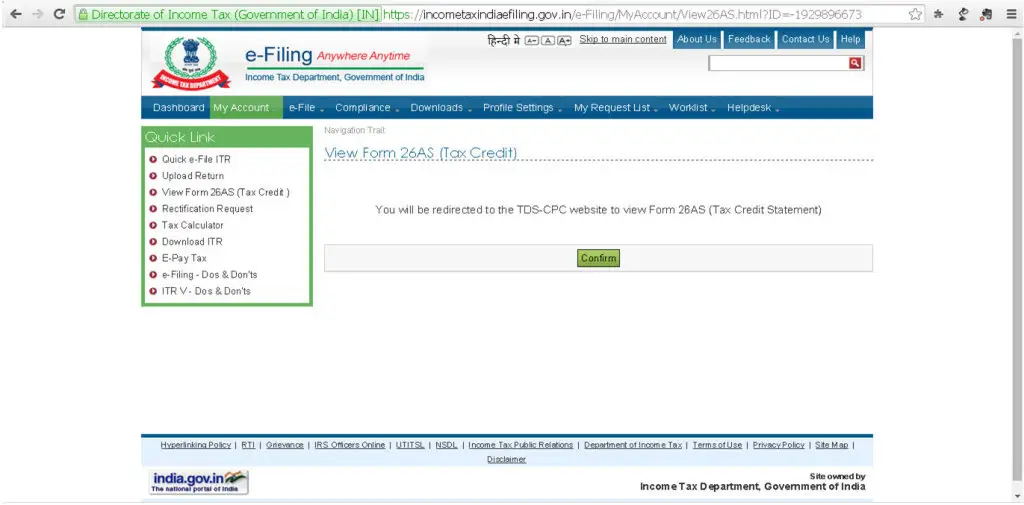 Step 5 – Now select the checkbox for usage and acceptance of Form 16/16 A and click on Proceed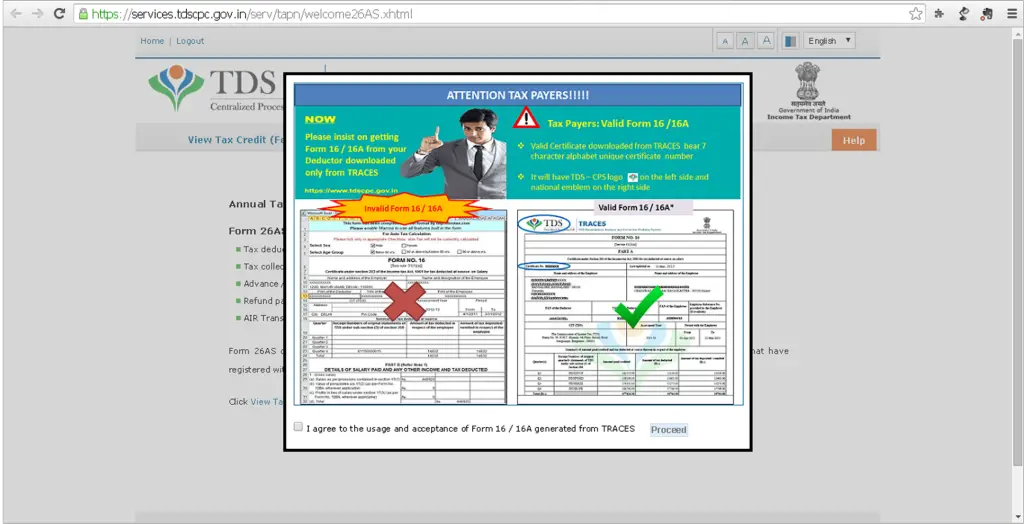 Step 6 – Then click on View Tax Credit (Form 26AS)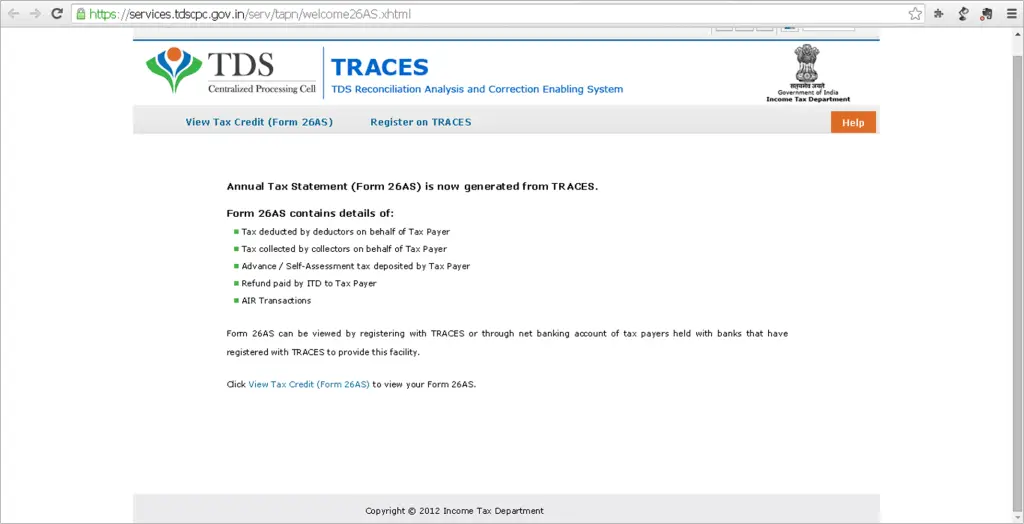 Step 7 – Now you can select the Assessment Year for which you want to check out the TDS deposited by the deductor.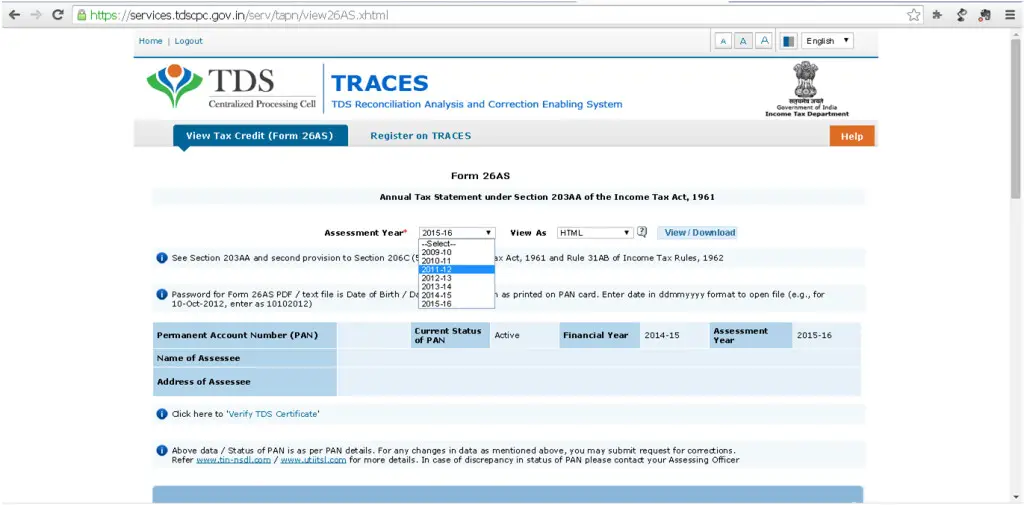 Notes – Form 26AS shows only those TDS entries which has been deposited to the account of central government by deductor.