The income tax department has launched the e-filing vault which enable users to chose more secured options to login into their account and resetting the password.
To select any options go to Profile Settings > E-filing Vault – Higher Security and select the options you want to set for your account.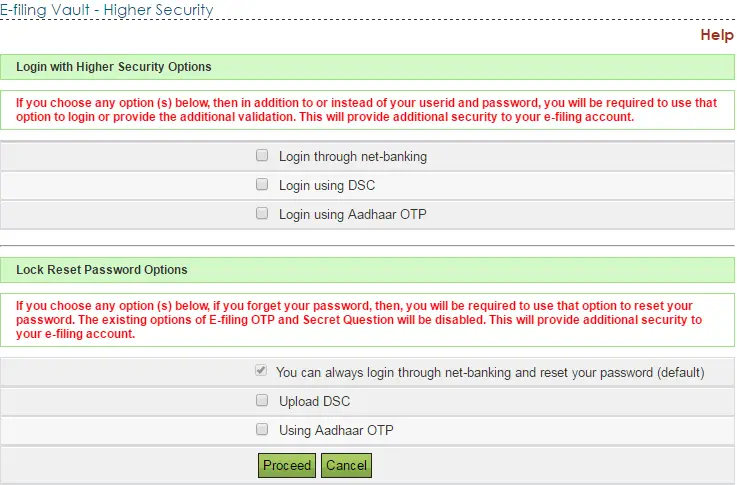 Two types of option are given
Login with higher security options
Lock reset password options
Select the options carefully. For eg if you always increase your  dsc validity on time then only you should use DSC as option to login into account.